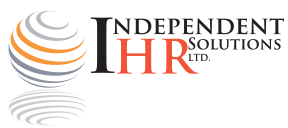 About us
Independent HR Solutions (IHRS) is an independent HR Consultancy providing professional, pragmatic and practical HR solutions to SME's. Covering Hampshire and its surrounding counties and the south coast, IHRS offers a bespoke and personalised HR service either remotely or on your premises as required.
IHRS was formed in 2015 by Sharon Nineham a qualified HR professional with over 20 years' experience in senior HR roles across the public, private and corporate sectors. Sharon has a degree along with being a Chartered member of the Institute of Personnel and Development (CIPD).
Getting your HR set up correctly gives your business the best foundation for growth which we can build on as we work together to enhance your business.
You decide how involved or distant you need us to be and if you don't know where to start, we can help you identify the issues and priorities that are having the biggest impact on your business operations.
We bring a wealth of public, private and corporate sector knowledge to our clients and you can be sure we will always have your businesses best interests at heart. As well as being professional and knowledgeable, we are passionate about our work and take great pride in helping you get results and achieve your objectives.
Independent HR Solutions:



Takes the HR worries away from the day to day operational work
Works with businesses to ensure they have everything they need to run their business and manage their staff with the assurance they will be legally compliant and able to focus on their core business knowing all HR related matters are taken care of
Prides ourselves on getting to know each individual business we work with to be able to provide them with practical solutions tailored to their individual requirements at affordable prices
Has significant experience in operational and strategic HR including employee relations and employment law
Free up your time and get access to qualified, experienced HR professionals without the associated costs of employing an HR team!